Welcome to Breezy Oaks Ranch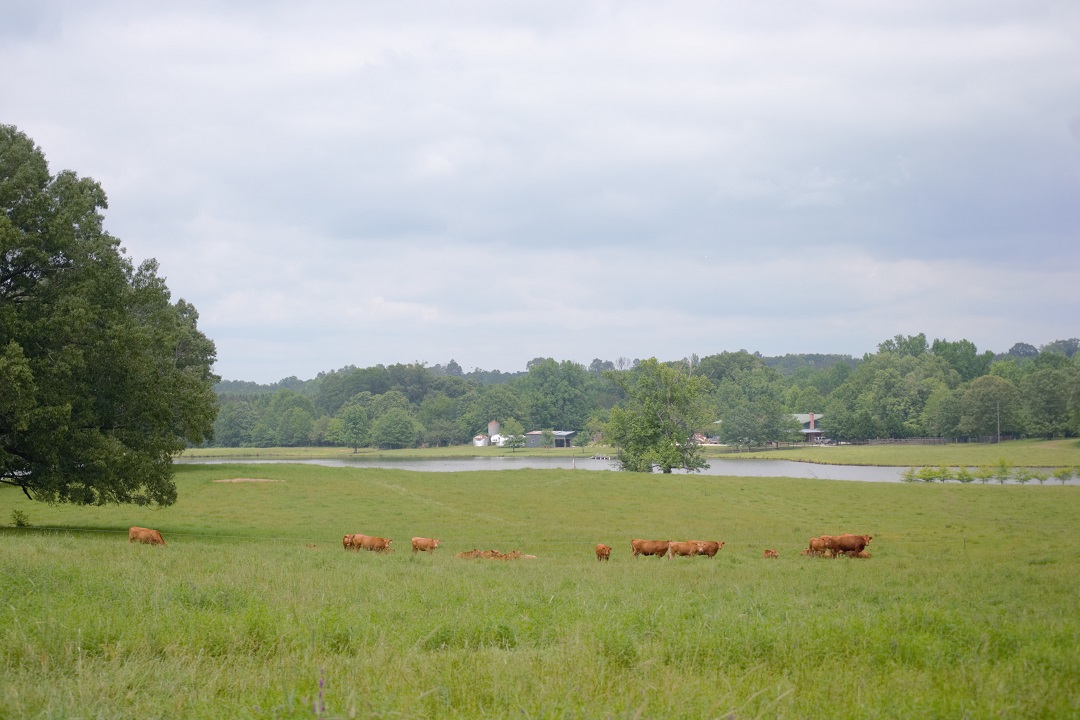 We raise and sell grass finished Akaushi beef.

Our cattle farm is located near Vaiden, in the rolling hills of central Mississippi, and our meat can be purchased online and picked up at our Canton, MS farm.

Over the years our family has enjoyed raising our own freezer beef off our farm.  It's always a joy for us to provide our family with delicious and satisfying beef that we know is nutritious and free of antibiotics or added hormones.  
We would like to help you provide this healthy, high quality, nutrient dense, home-grown eating experience to your family as well.
Our finished cattle are grass fed and grass finished.  The cattle spend their entire lives on pasture and are moved frequently, often daily, to fresh vegetative pasture.  Our animals are finished at 24-28 months and usually weigh in excess of 1,200 pounds.
We practice low stress handling techniques, do not use hormones, and our processed animals are never given antibiotics.  We believe all of this, along with the Akaushi breed's superior marbling and health profile, produces a wholesome, nutrient dense, flavorful eating experience.
We sell our meat by the cut and we offer beef shares in quarters, halves and wholes. Shares are delivered in the Jackson, MS metro area. Smaller orders can be picked up at our Canton, MS location. Our meat is dry aged and vacuum sealed. Shares can be customized to meet your individual family's needs. You can order directly from this site using the left panel above.
 
We look forward to working with you to create a purchase that is a good fit for you. Feel free to give us a call or email us to find out more.
Not ready to order? Be sure to Join Our Newsletter so we can keep you up to date on farm happenings.

To learn more about our ranch, our animals and the importance of "grass fed", please click the "Other Pages" link above.